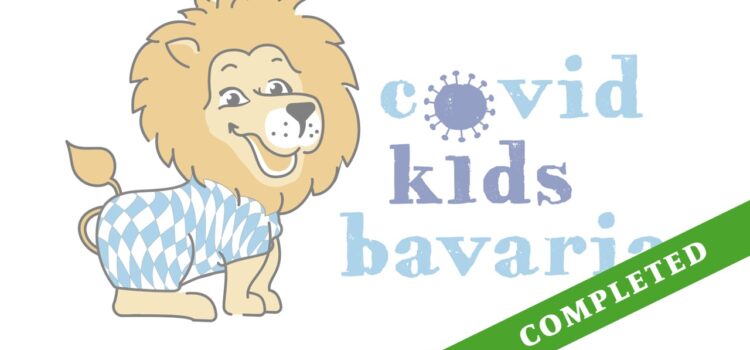 Thank you very much for your support!
The research project met with great interest. Now the questionnaire survey of the study has been completed; all data are being sifted and analyzed. You will be kept up to date at www.covid-kids-bavaria.de (in German). 
___
The new research project "COVID Kids Bavaria" examines the situation of children during the pandemic. All six Bavarian university hospitals are taking part in the study, which is surveying, among other things, how many children are infected with Covid-19 and whether they are showing symptoms.
The central question of the study, which is the subject of controversy in society, is: Are childcare facilities such as daycare centers, kindergartens or elementary schools a risk for the uncontrolled spread of the new Corona virus? The six Bavarian university children's hospitals in Augsburg, Erlangen, Munich, Regensburg and Würzburg want to provide an answer. To this end, starting in July, they are jointly investigating how many children are infected and whether they show symptoms by testing at around a selected 150 childcare facilities throughout the Free State. But other child health issues, such as the impact of the pandemic on psychological well-being due to isolation during the lockdown, as well as medical care for children, will also be investigated. The long-term study thus looks to the future and is intended to scientifically accompany the opening of childcare facilities and schools and quickly identify local outbreaks of infection.
Physicians from the university hospitals are currently visiting crèches, kindergartens and elementary schools, where they are randomly testing children between the ages of one and ten, educators and teachers for Covid-19 on a voluntary basis. The study is being led by Prof. Dr. Christoph Klein and Prof. Johannes Hübner (Director and Deputy Director of the Children's Hospital at Dr. von Hauner's Children's Hospital, LMU Munich).

Support from the Care-for-Rare Foundation
The Care-for-Rare Foundation supports COVID Kids Bavaria by raising additional funds for the study. The money will be used to cover needs that could not yet be included in the current, generously provided sum of money from the Ministry of Science and Culture.
In addition, Care-for-Rare is committed to upholding children's rights in accordance with the UN Convention on the Rights of the Child. Children's rights are restricted by the pandemic protection and the infection protection law currently in force. With the support of the study, Care-for-Rare hopes to contribute to the rapid clarification of the role of children as carriers of infection in order to be able to restore a secure care situation for affected families as quickly as possible.