Care-for-Rare in the media
As part of the Care-for-Rare Awareness Initiative, we regularly work with representatives of the regional and national press in order to achieve the greatest possible reach for our educational work on rare diseases. Here you will find an excerpt from our press review with selected media articles. We also regularly send out press releases on current events at the foundation and on individual projects.
PRESS RELEASES (in German)
14.02.2023 --- Excerpt from the feedback of our award winners and scholarship recipients Care for Rare Science Award "Ich habe ...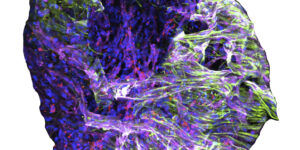 March 2023 --- As part of an international event series, the Dr. von Hauner Children's Hospital of the Ludwig-Maximilians-Universität (LMU) ...

Here you will find various digital media, information materials and advertising motifs of the Care-for-Rare Foundation. We would be happy to provide you with individual files according to your requirements. We look forward to your request at katharina.bauer@care-for-rare.org.
For children with rare diseases