The Care-for-Rare Foundation annually offers two science awards on rare diseases in children: the Care-for-Rare Science Award and the Dr. Holger Müller Award. The competitive prizes motivate younger scientists to devote more time to research into rare diseases.
The Dr. Holger Müller Prize, endowed with 5,000 euros, honors individual scientists or a group who have published an outstanding scientific contribution on the topic of "rare diseases" in the respective previous year. The prize has been awarded annually since 2011 in cooperation with the Dr. Holger Müller Foundation.
Read more about our current Awards projects: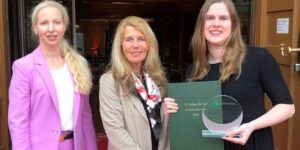 11.05.2023 ---  Gene identified and new therapy developed for young patient with rare disease: Dr. Lena-Luise Becker receives Dr. Holger ...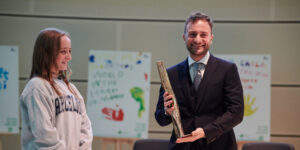 In a festive setting and with guests from science, society and politics, the presentation of the Care-for-Rare Science Award 2021, ...

For children with rare diseases